Legumes
Legumes, Rice, Osmancik Rice, Plain Tarhana, Spicy Tarhana, Legumes List, Beans, Legumes Beans, Lentils
Total of 49 products are displayed.
About Legumes
Gourmeturca offers numerous kinds of legumes which can be suitable for multiple uses. These legumes can be consumed directly on their own or by mixing them with other kinds of dishes. These legumes are used as an integral part of so many dishes in each cuisine culture.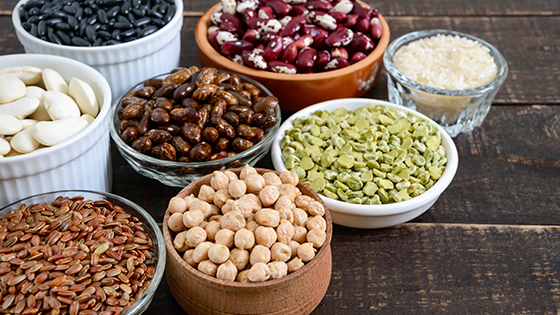 Legumes Varieties
There are many sorts of legumes according to taste, production type and place. Here are some of the legumes varieties: Osmancik Rice, Plain Tarhana, Spicy Tarhana, Trakya Eriste, Kastamonu Eincorn Wheat Bulgur, Sarıkoy Gonen Baldo Rice, Seferihisar Gummy Tarhana, Ispır Haricot Bean, Tarhana Chips, Kahramanmaras Squeezing Tarhana, Yozgat Sultani Green Lentil, Karakılcık Whole Wheat Flour, Kahramanmaras Hot Tarhana Chips, Kahramanmaras Roasted Tarhana Chips, Artvin Silor, Kızıltepe Red Lentil, Usak Yellow Lentil, Karakılcık Bulgur for Making Meatballs, Amik Plain Karakılcık Wheat, Amik Plain Karakılcık Coarse Cracked Bulgur, Amit Plain Boiled.