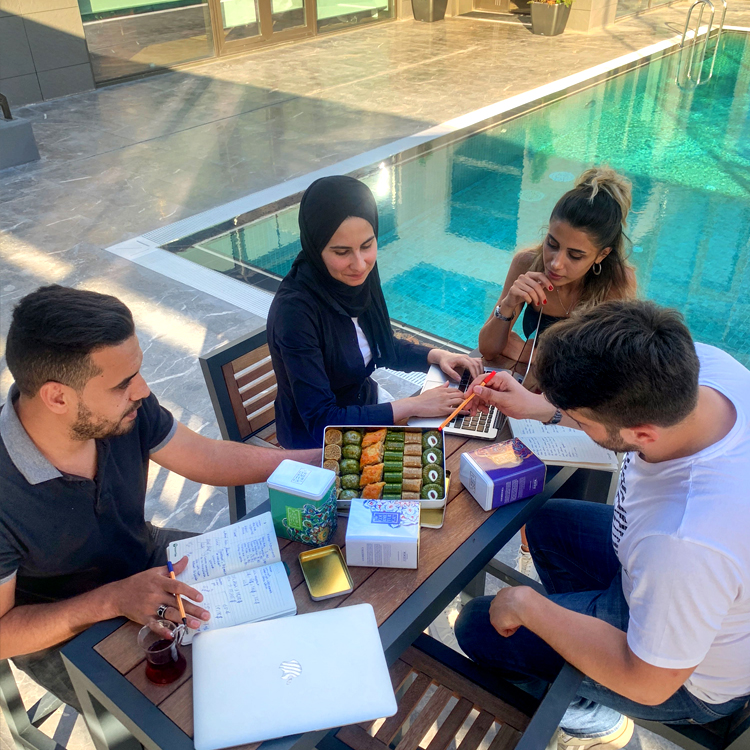 Welcome to our office!
Our office is a logistic center that brings the unique flavors from every corner of Turkey to the whole world.

A research-development base which combines technology with flavor. A huge base where young people work 7/24 to serve you.

A transfer center sending love with food packages to the whole world. An e-commerce center where thousands of products are collected and shipped every day.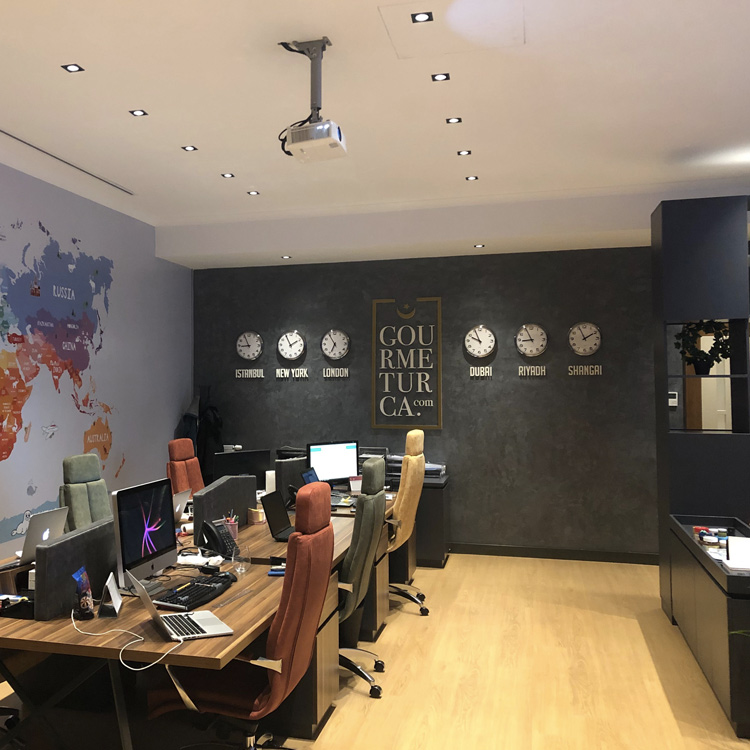 We prepare it as we prepare a present for our loved ones.
Our professional team searches to find the most qualified and delicious products in a very fast way.

We bring these unique products to our office daily. We never send you stored products on shelves. Then, we pack the products in special methods. Preparing the packages is not an ordinary thing to do for us.

On the contrary, we get so excited when we pack our products as if we prepare a present for our lovers. We send our love with packages to make our customers feel it when they receive it.
We are culture ambassadors!
We do not just sell products. We are sending the hospitality, flavors, culture of Anatolia to different places all over the world. So we are culture ambassadors.

We get excited every day when we are going to office just to know how many people from different countries we will reach at the day. Our priority is to make you happy.
Flavor guarantee!
We do not send you any product that we do not eat, taste or feed our children with. All the products are tasted by our team before downloading them on the website.

We do trust the flavor of our products. However, if you do not like it we give your money back to you. That's how we completely trust our flavors.
Cargo guarantee!
We do pack our products in a very special way. We send the packages to different parts of the world in a very secure way.
However, if you faced any problem with your package during shipping, send us a photo or and a video to our e-mail
support@gourmeturca.com
or message us on WhatsApp on our phone number +90 531 819 0048. We do guarantee all your orders.
A coffee invitation!
Our office is in Istanbul, the capital of the three great empires, the melting pot of all religions, the brightest star of Anatolia, the golden city.

One day if you come to Istanbul, we'd love it if you can visit us to have coffee together. In our culture, one cup of coffee is remembered for 40 years. Hoping to strike up a lifelong friendship with you...