Bakery
Bread Recipe, Bread Recipes, Banana Bread, Wheat Bread, Sourdough, Sourdough Bread, Simit, Turkish Bagel, Turkish Simit
Total of 29 products are displayed.
About Bakery
This Gourmeturca list of bakery and breads offers you a lot of essential flavors for your meals which tempt all palates in the world. Divergent flavors all in one category to offer what you need. We provide you with the best quality super fresh tasty bakery products.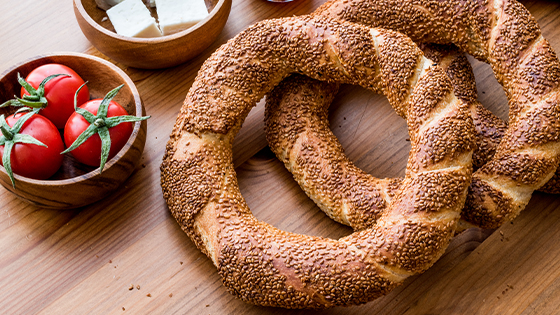 Bakery Varieties
There are many sorts of bakery according to taste and ingredients. Here are some of the bakery varieties: Whole Wheat Thin Bread, Traditional Ottoman Bread, Saltless Bread, Salt - Free Plain Sourdough Bread, Sourdough Village Bread, Rye Bread with Walnut, Whole Grain Bread, Rye Bread, Ciabatta Bread with Olives, Traditional Trabzon Bread, Brown Bread, Pan Bread, Rye Bread with Sour Grain, Brown Sourdough Bread, Siyez Bread, Turkish Ramadan Pide, Multigrain Sourdough Bread, Einkorn Wheat Sourdough Bread, Sourdough Bread With Blueberry and Hazelnut, 100% Whole Wheat Sourdough Bread, Whole Wheat Sourdough Bread With Walnut , 650g, Sourdough Bread With Raisin and Walnut, Sourdough Bread With Tomato and Rosemary, Turkish Simit, Sourdough Balkan Bread, Sourdough Bread with Rye and Walnut, Sourdough Bread with Olive.