Spices
Spices, Herbs, Spice, Spices List, Red Pepper, Cinnamon, Turmeric, Cardamom Pods
Total of 49 products are displayed.
About Spices
Gourmeturca offers numerous kinds of spices which can be suitable for multiple uses. These spices can be mixed with other kinds of dishes. These spices are used as flavorants which add an amazing flavor to food and that makes them an integral part of so many dishes in each cuisine culture. In addition, some of the spices and sauces are preferred in decorating food dishes thanks to colorful gorgeous appearance and amazing taste.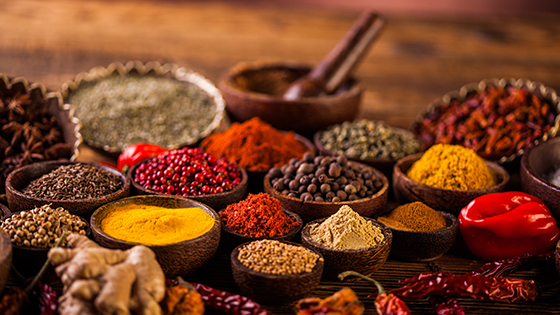 Spices Varieties
There are many sorts of spices according to taste, production type and place. Here are some of the spices varieties: Cardamom Pods, Natural Cinnamon, Turmeric, Cumin, Za'atar , Sweet Red Pepper, Hot Red Pepper, Mountains Breakfast Lemon Thyme, Amanos Mountains Lemon Thyme Salad, Ottoman Spices, Sumac, Kahramanmaras Chili Pepper.