Pestil & Churchkhela
Pestil, Hazelnut Pestil, Hazelnut Sultan Pestil, Muska Dessert, Churchkhela, Sweets, Sweet, Walnut Churchkhela, Pikola Churchkhela
Total of 15 products are displayed.
About Pestil & Churchkhela
Our super taste Pestil is the favorite with its amazing taste and high nutritional values. The best pestil & churchkhela is made from the most fresh fruit and crunchy nuts. Pestil & churchkhela are prepared by our traditional cooking methods. It is of very best quality and has an amazing taste that will make you addictive to it. The churchkhela dessert can be a great snack rich in nutritional values.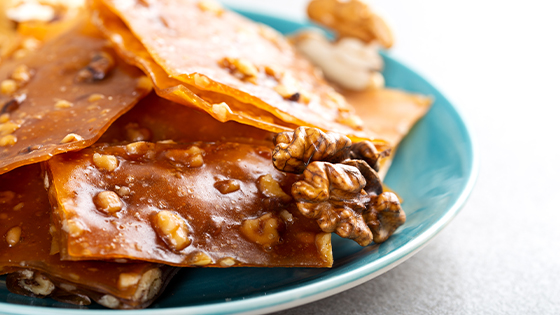 Pestil & Churchkhela Varieties
There are many sorts of desserts according to taste, production type and place. Here are some of the pestil & churchkhela varieties: Special Gourmeturca Turkish Delight and Pestil Mix, Special Gourmeturca Nuts and Pestil Mix, Walnut Churchkhela, Special Gourmeturca Pestil Mix, Yusufeli Wlnut- Hazelnut Churchkhela, Yusufeli Walnut Churchkhela, Hazelnut Sultan Pestil, Walnut Pestil, Gumushane Hazelnut Dried Fruit Pestil, Muska Dessert Pestil, Yusufeli Mulberry Dried Fruit Pestil, Gumushane Walnut Dried Fruit Pestil, Yusufeli Grape Dried Fruit Pestil, Special Gourmeturca Pestil Mix, Pikola Churchkhela, Gumushane Walnut Churchkhela