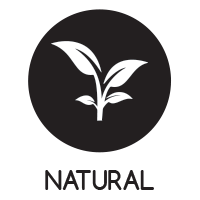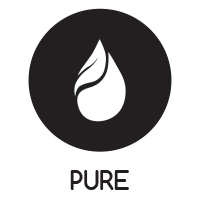 Features

Nutrition Facts

Comments (13)
What is the pomegranate tea?

Pomegranate is a fruit in the family Lythraceae. The skin of pomegranate is thick and has a dark red color. There are hundreds of arils inside it. The pomegranate tea is made from the dries pomegranate arils and skin with its own juice and aroma. Pomegranate tea is one the most favorite teas in Turkey and the whole world. Pomegranate tea is one of the irrevocable teas in the cold winter days. It is beneficial for the physical and mental health. Moreover, it has a great effect on your relaxing and happiness sensations. One sip of pomegranate tea gives you a great reminder of your best moments.

When was pomegranate tea discovered?

Pomegranate grows in the Mediterranean Sea region since the 14th century. Pomegranate is symbol of prosperity and wealth. For hundreds of years we boil red pomegranate in hot water for medical purposes.

Where is the birthplace of pomegranate tea?

Pomegranate tea is made from the peels of pomegranates growing in Danizli in the Mediterranean Sea region of Turkey, where the rainy weather lasts in winter and summer.

How does it taste and what are its benefits?

Pomegranate tea has a very special aromatic taste with its sour and sweet flavors and the pleasant smell. The pomegranate tea is one the tea kinds that are full of energy. It is very rich in ingredients and it helps to relax. It is very popular among the other sorts of flavored teas. You can drink it cold or hot. Pomegranate tea has great benefits in relaxing and refreshment. It is also preferred after sports thanks to its help in energy.

What does determine the pomegranate tea quality?

The quality of pomegranate tea is determined by the organic and natural environment and place where pomegranate grows. It is one of the most famous kinds of teas and fruits. The appearance of pomegranate is very attractive itself. The liquid tea takes the color of the pomegranate pieces.

Where is the pomegranate tea made?

Pomegranate trees are durable and grow in fairly warm weather basically in the farm lands, high tops, sides of mountains and pomegranate tea gardens. Pomegranate trees hibernate in the winter. They blossom in June - July months. We harvest the fruits in October. They grow in sun-lightened places to make peels in the best color. We send them to our production division directly after the harvesting process ends.

How is the pomegranate tea prepared?

Pomegranate gives its aroma, color and taste to water in a natural and fast way. The preparation method of pomegranate tea is very easy. The suggested recipe of preparing pomegranate tea is to add 1 spoon of dried pomegranate peels to hot water at 75-80° C. the infusion process of pomegranate tea ends lasts for 6-8 minutes. After that we drain it. Pomegranate tea can be drunk plain or with some additives like cinnamon quill or clove to give it a special taste. You can drink it in a glass or cup.

What are the production steps of the pomegranate tea?

Pomegranate tea is made in our production division where Turkish engineers and veterans of workers collaborate. We do not add fertilizers to pomegranate trees that have any kind of additives. It is completely natural and organic. We do peel pomegranates after picking them. The water level in the peels of pomegranate is so high so we put the peels on metal surface and heat it to etiolate them. After finishing the etiolation process we do dry the peels in special drying machines. Eventually, we do separate the peels according to their quality and thickness.

What are the shelf life of pomegranate tea and the storage conditions?

The shelf life of pomegranate tea is one year as long as you keep it in a dry place away from the direct sunlight.

How is the pomegranate tea packed?

The pomegranate tea is packed in metal boxes to be delivered.

Nutrition Facts

Amount Per Serving

% Daily Value*

Saturated Fat

Polyunsaturated Fat 0

grams

Monounsaturated Fat 0

grams

Total Carbohydrates 0.2

grams

Dietary Fiber

Percent Daily Values are based on a 2000 calorie diet.
Reviews
Reasons to shop with us
Fast and Fresh
Cooking in the morning, shipping in the evening. Delivering only in 2 business days with DHL, UPS or FedEx.
Ultra Protective Packaging
Preparing all orders to international food delivery conditions with our innovative packaging solutions.
A Wide Variety of Taste
We ship over 1.500 Turkish tastes arround the world.
Unique Turkish Brands
The most famous and the best Turkish brands which are hard to find abroad.
Secure Shopping
You can pay via paypal, stripe, visa and mastercard easily and securely.
Money Back Guarantee
Our money back guarantee applies to virtually everything in our site in case of any dissatisfication.