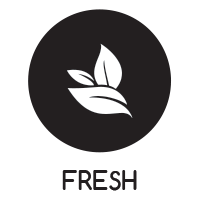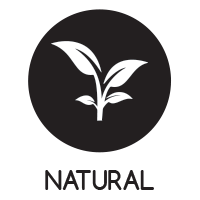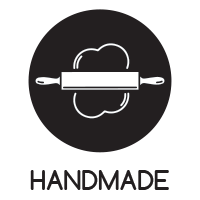 What is Hazelnut Sultan Pestil?

It is a natural and healthy desserts made from nuts and fruits which produced in ecologically rich nature of Turkey. Hazelnut, produced for the purpose of snacking in his own region, for the purpose of health in winter days. Ripe mulberries are collected and drying on the days when the sun is the most abundant and higher. The dried mulberries are boiled and it becomes to the pekmez. Hazelnut pestil, increases the appetite with its image, gives happiness to the stomach with its special taste . It's also fun to eat; It is elastic enough to stretch as it bites.

When was it discovered?

Pestil's past dates back to the Ottoman period . According to the sources, it is sent from Gümüşhane to the Palace. Mulberry is a fruit that cannot be stored for a long time. By the local people, it was started to dry as a preparation for winter and was stored in cubes for durability. In this way, it is added to the Ottoman and Turkish kitchen's desserts. This combination of Anatolian flavors becames a dessert near to hot drinks for guests and adds joy to moments and conversations. It is also loved abroad.

Where is hazelnut pestil's birthplace?

Hazelnut Pestil is one of the traditional foods of Gümüşhane province.

What are the tastes and benefits?

Hazelnut Pestil, usually prepared to be eaten in winter, from light sweet group. It has a bright, soft structure. Firstly the sourness of the berry, then the unique taste of hazelnut is felt. It is a natural and non-additive healing source. It is recommended to consume regularly in the busy work life. The fact that the production is completely organic has increased the interest in its flavor.

What determines the quality?



Total organic production, determines the quality. One of the best alternatives for snacks. Ripe mulberries which have the flavor of the sun mixed with the taste of pekmez and honey, the pure smell of milk and flour, oil of hazelnuts and the resulting flavor has created a huge fan base in the world. Every passing day, exports to abroad are increasing and positive responses are received. The taste of mulberry determines the quality of the dessert. In 2004, it received a certificate of geographical registration of products.

Where is it produced?



It is produced in modern and scientific facilities according to international quality standarts and Turkish food process and safety. For the best quality of production, stay loyal to its natural environment and traditional methods. At the same time, technological developments are followed and the production line is renewed. The hygienic conditions are carefully considered during collection, storage, drying and making. It is %100 natural and organic.

How is pestil produced?



Main raw material of pestil is hazelnut and produced by adding milk, honey, mulberry pekmez, flour and starch. Water, mulberry pekmez, honey, sugar and starch are boiled at the same time. Flour and milk are added to the boiled mixture slowly. Hazelnuts are added to the mixture, left to rest after cooking. On this delicious mixture, Giresun hazelnut pieces are added then lay flat on top of cloth. It is dried under the sunshine in summer and dried in drying machines in winter. Drying hazelnut pestils are wetted and folded from the cloths. Served by pouring mulberry pekmez on it.



How is the production stage?



The production facilities check the quality of the hazelnuts. No additives, artificial sweeteners in it. From its production to packaging, compatible and modern production Technologies are used. Production stages are completed after weighing and packaging. The product is stored according to the storage conditions.

What is the shelf life and storage conditions?

Shelf life is 10 days. Store at room temperature in a dry environment.

How to pack?

It is sent in metal box with its special package.
Reviews
Customers bought together with this product
Reasons to shop with us
Fast and Fresh
Cooking in the morning, shipping in the evening. Delivering only in 2 business days with DHL, UPS or FedEx.
Ultra Protective Packaging
Preparing all orders to international food delivery conditions with our innovative packaging solutions.
A Wide Variety of Taste
We ship over 1.500 Turkish tastes arround the world.
Unique Turkish Brands
The most famous and the best Turkish brands which are hard to find abroad.
Secure Shopping
You can pay via paypal, stripe, visa and mastercard easily and securely.
Money Back Guarantee
Our money back guarantee applies to virtually everything in our site in case of any dissatisfication.