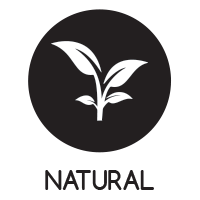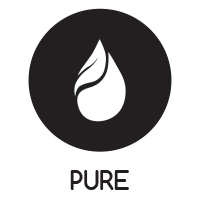 Features

Nutrition Facts

Comments (0)
What is Turkish coffee with mastic?

There is a famous mastic gum in Turkish coffee. It is one of the traditional Turkish flavors with an international reputation. Turkish coffee has a special aroma with gummy bean, taste, foam, smell, cooking, and there is a Turkish coffee tradition. A cup of coffee made with plenty of sparkling coffee and a piece of chocolates or mastic gum marshmallows add pleasure to friendly conversations.

When was it discovered?

It's history started in 13th century in Anatolia. But in the 15th century, it was developed by the Turks in terms of curling, preparing, cooking and presenting. It is cooking with pot in Istanbul has taken its final shape. Turkish coffee is the only coffee that prepared with brewing and boling methods. It has taken place in the Ottoman palace kitchen and houses kitchen and it is very loved, carefully served with Turkish coffee cups to guests.

Where is the birthplace?

Because the coffee loves the humid hot environment, it is cultivated in Mersin and Anamur. The homeland of the mastic gum is; Alaçatı of İzmir province in The Aegean Region. Turkish Coffee is located in Turkey's Intangible Cultural Heritage Representation List.

How is taste and what are the benefits?

It becomes a flavor potion with its burnt odor, the taste of its tumbler, the aroma of the mastic gum and the smell of pine tree. The best Turkish coffee with mastic gum has the essence of the pine and it gives freshness as it flows through the throat. It has a nice consistency. When it is cooked with coffee ground, the antioxidant effect increases.

What determines the quality?



The quality of the coffee is that the coffee beans and the mastic gum do not burn the throat. The characteristics, freshness and aroma of the core, determine the taste of coffee. The smell of coffee should be taken remotely. Coffee gourmets also spill their coffee pieces together; if the coffee is fresh, do not stick together.

Where is it produced?



Coffee tree likes moist air so it is produced rainy tropical areas.Turkish coffee is from Rubiaceae family and it is obtained by roasting and grinding the fruit cores of the genus coffee tree. Turkish coffee tree flowers are white and smell like jasmine flower, the first red fruit occurs 3 years after it is planted and continues to give fruit regularly for 30 years.


How is it produced?



Our coffee contains a drop of mastic. The first step in making coffee with mastic is the mastic being crushed. It doesn't crushed too much. So the fragrant aroma of pine blends nicely with the coffee particles. Thus, when drunk, Turkish coffee effects can be felt on the palate.

How is the production stage?



It is produced in modern production facilities with international standards, accompanied by professional coffee production staff. First maturing coffee, separated from the core. The coffee beans are cleaned with washing systems and a thin layer of sludge is removed.Then dry in a sunny place or in drying machines. The color and aroma change when drying. Coffee beans are classified, roasted at 260 ° C for 25 minutes, cooled and ground. The resinous mastic resin is mixed with the ground coffee at the appropriate temperature and time. Thus, a Turkish coffee with mastic is obtained. It is suitable for easy staling. For this reason, it is stored in a light-free, moisture-free environment and packaged without air.


What is the shelf life and storage conditions?



Shelf life is 3 months. Keep the cover in a cool place and keep out of direct sunlight.

How to Pack?

Metal box is sent in special packaging.

Nutrition Facts

Amount Per Serving

Calories from Fat 0

Calories 7Kcal

% Daily Value*

Total Carbohydrates

 0.06

grams

Percent Daily Values are based on a 2000 calorie diet.
Reviews
Customers bought together with this product
+

Offer

Deal of the Day

Offer
Reasons to shop with us
Fast and Fresh
Cooking in the morning, shipping in the evening. Delivering only in 2 business days with DHL, UPS or FedEx.
Ultra Protective Packaging
Preparing all orders to international food delivery conditions with our innovative packaging solutions.
A Wide Variety of Taste
We ship over 1.500 Turkish tastes arround the world.
Unique Turkish Brands
The most famous and the best Turkish brands which are hard to find abroad.
Secure Shopping
You can pay via paypal, stripe, visa and mastercard easily and securely.
Money Back Guarantee
Our money back guarantee applies to virtually everything in our site in case of any dissatisfication.