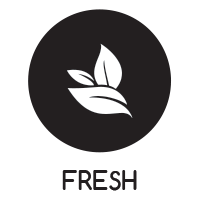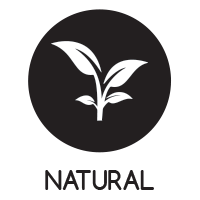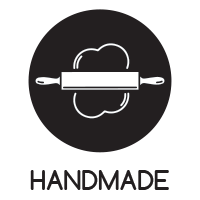 Milky Sultan Turkish Delight

We offer you the most delicious milky sultan Turkish delight in Turkey where it has a special significance for the culture.
We produce milky sultan Turkish delight daily.
The milky sultan Turkish delight does not contain any kind of additive substances.
We pack milky sultan Turkish delight in a metal box and then vacuum it for shipping.
Precautions:

Screw the lid of the box securely to not let the air in it and store it in a dry and cool place away from the direct sunlight.
The shelf life of Turkish delight is three months as long as you keep it at the proper storage conditions.

Ready to ship in 1-3 business days after the transaction is completed.

All orders are shipped via Express Shipping and tracking number is supplied for each order.

ESTIMATED DELIVERY TIME:

U.S: 1-3 business days
Middle East - China : 2-5 business days

Buying Turkish Delight

Turkish delight, a traditional dessert, is a part of our culture that has not changed for years. It is necessary to buying Turkish delight to serve guests or consume as a family. It is a type of food that you can buy into your home with weight or in packages. It fascinates everyone with its taste. It is enjoyed with coffee and tea. Turkish traditions are unique in terms of taste. It is almost impossible to get the same flavor in another country. In order to keep our traditions alive, it is necessary to use the option of buying Turkish delight and continue this culture. There are different types, such as pistachio, walnut, plain, and rose. It can also be preferred as double roasted. There is a type of Turkish delight suitable for every palate.

How Can I Buy Turkish Delight?

Especially those living in Europe may feel distant from their own culture. But even if they are far away, they can benefit from the opportunity to buy Turkish delight thanks to Gourmeturca. They can enjoy their delight sent by express cargo. Different types of delight provide different pleasures. The aroma of each is different and unique. Fruity delights that appear colorful can also be preferred. You can buy them from mixed packages and taste all of them. If you take advantage of the opportunity to buy Turkish delight, you can feel this longing taste in your palate.

Where to Find Real Turkish Delight?

In such traditional foods, the important thing is to find the truth. If the product is of good quality, you will not be satisfied with its taste. However, it is not possible to give the same pleasure when using poor quality materials. Therefore, Gourmeturca, a reliable site, waits for your orders. Thanks to fast shipping, you will have the flavor you miss without waiting. Even if you are in Europe, it is now very easy to get the flavors you miss, such as baklava, kadayif, and Turkish delight. When you order immediately, your order will be delivered to you as soon as possible thanks to express shipping.

How to Consume Turkish Delight?

Turkish delight is especially kept in homes to be served to guests. In addition, it is enjoyed with coffee and tea. Thanks to its aroma, it leaves an intense and lasting flavor on the palate. It does not have a burning intensity like other desserts. When the sugar level is well adjusted, you can enjoy a unique Turkish delight with your family and guests. You can order Turkish delight to Europe by using the opportunity of buying Turkish delight. The fact that the prices are economical is another advantage. Therefore, you can choose safely.

Properties of Turkish Delight

It consists of different varieties. Special materials are used in its construction. The top is covered with coconut or powdered sugar. It has a consistency that melts in the mouth as it eats. It is given the shape of a cube, rectangle, or cylinder. Its size differs among varieties. Birdlokum has the smallest size. It can be hazelnut, walnut, pistachio, or plain.

History of Turkish Delight

It is the most commonly consumed dessert in Ottoman palaces. Especially the rose-flavored Turkish delight is an important flavor that came to our day at that time. It is owned by everyone in terms of reflecting Turkish history. People living in Europe can long for this taste. However, they have a chance to benefit from the opportunity of buying Turkish delight.

Suggestions for Those Who Want to Buy Turkish Delight

• You must make sure you find a quality product. • You have to decide the type of delight you want. You also have the opportunity to order more than one variety. • It is recommended to order as much as you can consume from this flavor you miss. • You can also order your relatives as a gift.

Turkish Delight Delivery to Europe

For those living in Europe, it may not be possible to reach Turkish delicacies at all times. In order to satisfy your longing for these delicacies, it is possible to buy Turkish delight with fast shipping. You have the opportunity to order as many packages as you wish. By shopping online, you can buy different flavors such as Turkish delight as well as baklava. You consume these products from Turkey to enjoy your home in Europe. You can choose between different flavors such as natural honey, halva, cheese, and kadayif. The products you choose are delivered to you while preserving their freshness. Using express cargo provides the fastest delivery to your hand. You can also find the opportunity to buy Turkish delight on this site. All service content is given in accordance with the customer satisfaction principle. Therefore, you can safely purchase. With this service offered with a special packaging system, you can easily access the product you want.

Content of Turkish Delight

Water, sugar, and starch are mainly used. However, it is possible to include different foods and flavors according to their types. You can order from Gourmeturca, which offers you the best quality Turkish delights. Submissions which are used in express cargo from Turkey to Europe. You will encounter a taste that you can long for. You can find the opportunity to introduce our unique culture by tasting first-class Turkish delights to your guests there.

What are the Types of Turkish Delight?

There are different types of Turkish delight, such as double roasted, pistachio, hazelnut, rose, powdered sugar, and kadayif covered. You can choose from these as you wish. Thanks to the chance of buying Turkish delight, you can order more than one variety. Mixed fruit or chocolate-covered varieties are also different alternatives. In addition, mixed packages in which different varieties are collected together will be a good choice.

I Want to Buy the Best Turkish Delight

If you live in Europe and want to buy traditional products such as Turkish delight, you can get this service from the Gourmeturca site. Fresh and hygienic products arrive at your address. It is delivered to you quickly. You can easily have these flavors you miss. Thanks to the opportunity to buy Turkish delight, you can meet our traditional tastes while in Europe.
Reviews
Reasons to shop with us
Fast and Fresh
Cooking in the morning, shipping in the evening. Delivering only in 2 business days with DHL, UPS or FedEx.
Ultra Protective Packaging
Preparing all orders to international food delivery conditions with our innovative packaging solutions.
A Wide Variety of Taste
We ship over 1.500 Turkish tastes arround the world.
Unique Turkish Brands
The most famous and the best Turkish brands which are hard to find abroad.
Secure Shopping
You can pay via paypal, stripe, visa and mastercard easily and securely.
Money Back Guarantee
Our money back guarantee applies to virtually everything in our site in case of any dissatisfication.