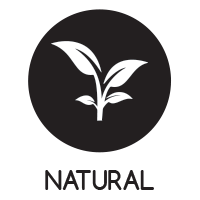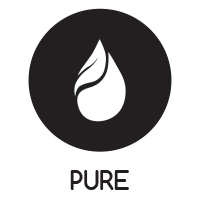 Features

Nutrition Facts

Comments (33)
What is sweet red pepper?

 

Red sweet pepper spice is a kind of capsicum, a family of eggplants. 20-80 cm tall, branched, plant with a few flowers and tiny berries in it. Used to decorate dishes, to give visual beauty and to add flavor. It adds elegance to the soup, adds flavor to the donuts, perfected the dishes such as local kebabs, raw meatballs, and has been used to strengthen the taste in tomato paste and pickle making. It has a bright red color and is a must-have for Turkish cuisine.

 

When was it discovered?

 

It became a star within the borders of the Ottoman Empire since 15th and 16th centuries. It has been included in the rich recipes of Turkish cuisine and found its appearance on tables. It was adopted as a condiment in the palace kitchen, was used by the physicians of the palace for the treatment of various ailments and Red sweet pepper spread over many continents of the world over time.

 

Where is the birthplace?

 

Red sweet pepper consists of peppers grown in Aegean and Mediterranean regions dominated by hot climate. Flake pepper version is produced in in Eastern and Southeastern Anatolia.

 

How is taste and what are the benefits?

 

Its capsicine ratio is high, it has sweet taste, it is not burning when it is eaten. It has burning and exotic taste. The benefits of red sweet pepper are too much for the digestive system and metabolism. It supports human health by positively. Very rich in antioxidants. The nutritional value of red sweet pepper contributes to the rapid recovery of diseases, especially by strengthening the immune system in winter. It is a natural medicine store, used in the food and pharmaceutical industry.

 

What determines the quality?

 

Red sweet pepper spice has excellent quality with its flavor and aromatic scent. Its flavor gives a pleasant taste in the mouthIt is a spice in the form of flakes.. %100 organic. It doesn't give color to water, there is not food coloring in it. It smells fresh peppers.

 

Where is it produced?

 

It grows in open area and field where climate and conditions are suitable. It likes tropical climate temperature between 20 -30 degrees. Although not selective in soil, clay and sandy soils are produced more. Red pepper is green in the fruit branch. The fruit becomes red as it matures. Red sweet pepper spice is delivered from its own land to your table.

 

How is it produced?

 

Red sweet pepper, the cultural heritage of the region, is collected by hand in traditional ways. Wash thoroughly with clean water. Quality and healthy ones are selected. Then the stems and seeds are separated. Dried in sun for 3 days on a clean floor. It is beaten into thin flakes. In the final stage, it is blended with some table salt or rock salt and pure olive oil.

 

How is the production stage?

 

The commercial value of the red sweet peppers are very large. After the spices are delivered to the production facilities, the ripe peppers are mixed in clean water under hygienic conditions without any additives and after filtration and sieving process is cut vertically. The seed fruits are removed. The oven drying stage is started. Dried fruit particles become flakes. They are taken to tanks with suitable heat. It is packed on the production track. Spice production facilities, international standards, the Turkish food cortex and the Ministry of Food, Agriculture and Livestock are subject to regular inspection and testing of products.

 

What is the shelf life and storage conditions?

 

Shelf life is two years. Keep in a cool and dry place away from direct sunlight.

 

Nutrition Facts

Red Pepper Flakes

Amount Per Serving

% Daily Value*

Saturated Fat

Polyunsaturated Fat 8.3

grams

Monounsaturated Fat 2.8

grams

Potassium 1999.8

milligrams

Total Carbohydrates 55.5

grams

Dietary Fiber

Percent Daily Values are based on a 2000 calorie diet.