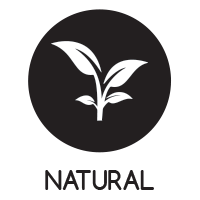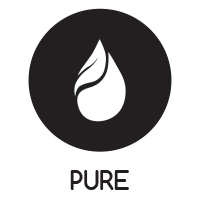 Features

Nutrition Facts

Comments (57)

Suggestion Box
Turkish Tea

We harvest the green Turkish tea plants from the black sea region and dry them so they take the color of black. Black tea is the second most consumed drink after water.
You can prefer drinking tea at breakfast and chatting hours.
The Turkish tea does not contain any kind of additive substances.
The shelf life of Turkish tea is two years as long as you keep it in a cool and dry place away from the direct sunlight.

Ready to ship in 1-3 business days after the transaction is completed.

All orders are shipped via Express Shipping and tracking number is supplied for each order.

ESTIMATED DELIVERY TIME:

U.S: 1-3 business days
Middle East - China : 2-5 business days

Turkish Tea

Turkish tea, one of the favorite beverages of the Turkish nation, has become a traditional beverage that we consume at breakfast, with snacks, after meals, and even 24/7. Even the thought of boiling water for tea on the stove or stove in your home brings happiness. Tea is a must for the Turkish nation. Tea, found in almost every home, has become the basic need of traitors in Turkey. Well, how did tea that is loved and warming in every household come to our day?

History of Tea

Tea leaves began to be used for health in China in 2737 BC. In the following process, tea was combined with water and turned into a drink. The first drinking time of tea corresponds to the 10th century before Christ. The journey of tea, which started in China, spread rapidly all over the world at that time. Although it was started to be drunk by some countries, it was still used by some countries for medical purposes. The word origin of the word tea came to us from China. Pronounced "ca" and its software "cha" in Latin letters, this word is pronounced as "tea" by almost all countries. The scientific name of the tea plant, Cammellia (Camellia), is called "Camellia sinensis." In Turkish, it is translated as "Chinese Tea."

Types of Tea

Tea can be divided into two main categories as real teas and herbal teas. • Real Teas True teas are teas made using the leaves of the tea plant known as Camellia sinensis. There are different options, such as white tea, green tea, oolong tea, and black tea. All of these teas are made from the same leaf. The flavor differences in these teas obtained according to the production process may vary depending on the soil, climate, and growing conditions. • Herbal Teas Herbal teas are made from a variety of herbs, spices, and flowers. Does not contain real tea leaves. The most preferred ones are green tea, sage, linden.

How Did Tea Arrive In Anatolia?

The entrance of the tea to Anatolian lands is Sultan II. It was recorded that it was in the period of Abdulhamid. It did not take a short time to realize that tea, which started with the saplings brought to the country from China, was a valuable beverage by the Ottoman Empire. It is known from the sources that the Turkish poet Hoca Ahmet Yesevi was the first Turk to drink tea. With a few shops in Istanbul importing tea, tea gained momentum and became indispensable for the Ottoman Empire. Present extending adventure with traditional Turkish tea, despite differences between cultures with construction or shape, has also become a popular drink for all of Turkey.

Differences Between Tea and Turkish Tea

The brewing time and taste of teas drunk in Western Pleiades are different from Turkish tea. Since Turkish tea is obtained from unfruitful lower leaves, the brew time is longer than in Western Pleiades. Due to this situation, which differs according to the way it is collected, it has the ability to release tea brew in a short time in other countries. Tea in Turkey, by the time I also long been drinkers, leaving a bitter taste in the mouth, some in new colors are preferred.

Tea cultivation in Turkey

Tea plants can be grown best in low rainfall and mildly cold climates. The tea plant, which prefers acidic soils, is also grown at different heights. Tea plants at higher elevations grow slowly, and their flavor develops at this rate. During the Ottoman period, tea seeds and saplings were first planted in Bursa, but negative results were obtained due to unsuitable ecological conditions. Nowadays, the most accurate determinations made in accordance with the climatic conditions and vegetation in Turkey, it was decided that the Eastern Black Sea Region. Rize, which has become the homeland of tea today, and Trabzon, Giresun, Artvin, and Ordu are considered as tea growing cities. Turkish tea has become an important export product for Turkey.

Turkish Tea Culture

Turkish tea has become a valuable part of Anatolian lands. Tea has an important place in Turkish folk culture. Tea is seen as chatter and offered to the guest. Nursery rhymes, riddles, folk songs, legends, anecdotes, traditions, and customs are among the cultural values of their own. Turkish tea culture has revealed a tea ethnography. Every word that evokes tea has become valuable for Turkish culture. Scissors for cutting tea, baskets, teapots, teapots, samovars, various kinds of tea glasses, cups, and trays have all become the only elements of tea culture. The samovar, which has been used widely in Central Asia since the 19th century, is still in use today. Just as tea is believed to be medicinal, there is a belief that samovar is a healer. It also has an important place in Turkish literature.

Tea Tiryakii Turkey

World ranking of most annual per capita consumption in the country at the summit, which Turkey for decades. Our country, which ranks first, has increased its consumption by 50%, especially during the epidemic period. Turkish tea sales have also increased significantly with the increase in the duration of staying at home due to curfews.

What is Pasha Tea?

The idiom of this pasha tea, which is generally used by the Turks for children, actually comes from the tea consumed by the Ottoman Bureaucrats. Bureaucrats who could not drink their tea while it was hot in a busy working tempo had to consume the tea cold. For this reason, the tea that is drunk cold today is called pasha tea. Pasha tea, which is given to children by waiting for a while or by adding cold water, has become a popular expression among people day by day.

How is Turkish Tea Brewed?

Brew tea in Turkey, known by almost everyone, is the same method of brewing a hot beverage indispensable Turkish cuisine in most households. Although it is not difficult to brew tea, the brewing stages of Turkish tea play an important role for a gourmet addict. First of all, quality tea preserved in suitable conditions is selected. The purified, clean water is put into the kettle and waited for boiling. Although steel teapots are generally chosen, a porcelain teapot will provide a better flavor. While the water is boiling in the teapot, it is heated by placing it on the teapot. After the water boils, remove it from the heat and wait for a short time until it stops boiling. After achieving the ideal brewing temperature, water is poured into the teapot from a high distance. When adding water, it should be placed at a distance to contact with air. After the tea is brewed, it is placed on the teapot and taken back to the stove, and brewed on short heat for 15-20 minutes. Professional Turkish tea should be made in this way. After all these processes, it is put into a thin waist glass for a nice tea enjoyment. It is recommended that the tea be consumed within half an hour in order not to be bitter. Tea can also be consumed by adding sugar according to preference.

Where Can You Find Turkish Tea Abroad?

Turkish expatriates who were living around the world, especially in Europe, were yearning for the taste of tea they drunk in Turkey. Even though black tea is sold abroad, the taste of Turkish tea obtained from the Eastern Black Sea Region will always be different. In order to have this flavor, ex-pats who love Turkish tea can buy Turkish tea from the Gourmeturca online sales site. It provides fast shipping to many countries to your door with express cargo. A Turkish tea sipped, even if you are in long distances, will make you feel the atmosphere of the country.

Nutrition Facts

Amount Per Serving

% Daily Value*

Saturated Fat

Total Carbohydrates 7.1

grams

Dietary Fiber

Percent Daily Values are based on a 2000 calorie diet.
Reviews
Reasons to shop with us
Fast and Fresh
Cooking in the morning, shipping in the evening. Delivering only in 2 business days with DHL, UPS or FedEx.
Ultra Protective Packaging
Preparing all orders to international food delivery conditions with our innovative packaging solutions.
A Wide Variety of Taste
We ship over 1.500 Turkish tastes arround the world.
Unique Turkish Brands
The most famous and the best Turkish brands which are hard to find abroad.
Secure Shopping
You can pay via paypal, stripe, visa and mastercard easily and securely.
Money Back Guarantee
Our money back guarantee applies to virtually everything in our site in case of any dissatisfication.