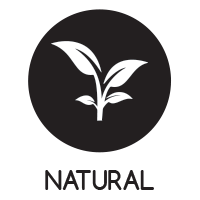 Samandag Hot Pepper Pickle , 500 g/ ID:716

Samandag Hot Pepper Pickle is prepared with salt, sour salt, grape vinegar, and sugar grown in Samandağ district of Hatay. Samandag Hot Pepper Pickle gets its flavour after approximately 3 weeks.

Samandag Hot Pepper Pickle is suitable for salads, pizzas, sandwiches, pastas, soups and all your meals.

The shelf life of Samandag Hot Pepper Pickle is 1 year as long as you keep it in a cool and dry place away from the direct sunlight. Store it in refrigerator after opening the box.

Samandag Hot Pepper Pickle does not contain any kind of additive substances or artificial sweeteners.

Samandag Hot Pepper Pickle is carefully packed by our expert team in our special boxes.
Reviews
Reasons to shop with us
Fast and Fresh
Cooking in the morning, shipping in the evening. Delivering only in 2 business days with DHL, UPS or FedEx.
Ultra Protective Packaging
Preparing all orders to international food delivery conditions with our innovative packaging solutions.
A Wide Variety of Taste
We ship over 1.500 Turkish tastes arround the world.
Unique Turkish Brands
The most famous and the best Turkish brands which are hard to find abroad.
Secure Shopping
You can pay via paypal, stripe, visa and mastercard easily and securely.
Money Back Guarantee
Our money back guarantee applies to virtually everything in our site in case of any dissatisfication.