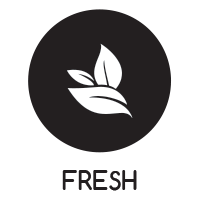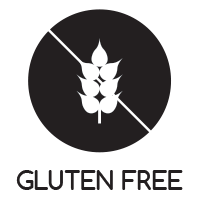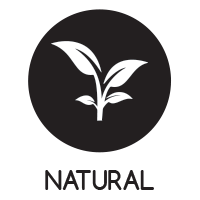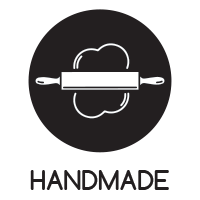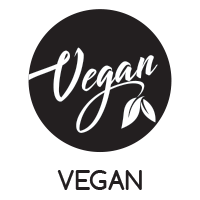 Features

Nutrition Facts

Comments (50)
What is the double roasted Turkish delight?

The double roasted Turkish delight has more pistachio inside it because it is cooked more. The double roasted Turkish delight is one of the favorite desserts for pistachio lovers. It is one of the traditional Turkish flavors that gained an international fame. It adds a pleasant appearance on the table thanks to its esthetic appearance and amazing taste. It is one of the best presents that can be offered. It can be served in the very special days like bayrams. It is usually served with coffee.

When was double roasted Turkish delight discovered?

Turkish delight is known in Anatolia since the 15th century, but it became popular in the Ottoman Empire in the 17th century. It was exported first to the Balkans and then to Europe in the 18th century. At that time, it was named 'Turkish delight'. So it was the first Turkish dessert to be exported abroad. The double roasted Turkish delight is produced first in Konya in 1960. At that time, it is started to use the roasted pistachio in Turkish delight. And the reason for naming it double roasted is that the roasted pistachio is cooked for a second time with Turkish delight.

Where is the birthplace of double roasted Turkish delight?

The double roasted Turkish delight is produced in Safranbolu, in Kastamonu and it was popular in Izmit and Afyon too.

How does it taste and what are its benefits?

You will the real taste with the double roasted pistachio. The ingredients of the Turkish delight are sugar, corn starch, sour salt, citric acid, water, and pistachio. It is completely natural and does not contain any kind of additive substances. It is a source of energy. Besides, it is super natural and healthy. It can be served inside a small piece of fabric or tissue, or it can be served with coffee.

What does determine the quality of the double roasted Turkish delight?

It does not contain any kind of additive substances. Natural granulated sugar is used. It has a very special taste and texture. The pistachios of good quality are used in the making. The quality is apparent because it does not give any burning sensation in the mouth.

Where is the double roasted Turkish delight made?

It is mass-produces with the contribution of manual labor in our company which meets the high standards. Besides, it can be made home in a very easy way.

How is it made?

Making Turkish delight is not a difficult thing but it requires professionalism. It can be cooked in a normal pot or in a pressure cooker. It can be cooked in the pot at max 125 c within 2-2.5 hours. However, using a pressure cooker would save time. It is much preferred because less heat, water and citric are used.

What are the production steps of double roasted Turkish delight?

It is made under hygiene conditions in a modern production sections. First, we put sugar and water and boiling them together. At this time, we add water to the citric acid in another pot to mix them. We also make a suspension of starch and water. After that, we mix them together and add some roasted pistachio to it in order to boil them all.
After getting the wanted texture we pour the liquid onto a wooden surface and let in on it for 12-24 hours.
Finally, we add coconut, powdered sugar, and starch mixture to it and pour it onto a marble surface to shape it as we want.

What are the shelf life and the storage conditions of Turkish delight?

The shelf life of Turkish delight is 3 months as long as you keep it in an air-proof and light-proof container in a cool and dry place away from the direct sunlight.

How is Turkish delight packed?

We pack Turkish delight in metal boxes and vacuum it to be delivered.

Turkish Delight Recipe

Turkish delight, which leaves a wonderful taste on the palates, is a dessert variety known all over the world. Turkish cuisine also has an important place. Its production is based on very old dates. There are various Turkish delight recipes. Especially on traditional days such as feasts, asking for a girl ceremony, or Mevlit, it means distributing Turkish delight and sweetening the mouth. This taste, which has survived from the past to the present, is traditionally highlighted and consumed. In addition to being prepared in different concepts, the flavor value left in the mouth is quite high.

Importance of Turkish Delight

Delight has definitely entered everyone's house. Turkish delight is popular in Europe. Apart from traditional days, it is also served with coffee and tea. Turkish delight, which is considered as the traditional taste of the palace in the Ottoman Empire, still maintains its place today. Only the Turkish delight recipe has changed a little. Our site sends Turkish delight orders to all European countries. In this way, you have the opportunity to quickly access the flavor you want. All this service content is offered institutionally and legally.

How is Turkish Delight Produced?

When Turkish delight was first produced, there were not many delight recipe options. Only flour was added to lokum, which was produced only with honey and molasses. Nowadays, with the advancement of technology, various delight recipes have started to emerge. Materials such as starch and sweeteners are used in Turkish delights.
Turkish delight recipe has begun to be prepared today, and sugar has taken the place of honey and molasses. There are many types of lokum. Various options such as Turkish delights with fruits, nuts, rose, and mastic is also offered for sale. Our site sends Turkish delight to the country you want with Express cargo assurance. You can order the kind of Turkish delight you want by contacting it.

Turkish Delight Recipe

Delight recipe is among the most curious subjects. For Turkish delight, firstly, sugar is boiled until the water dissolves. In another bowl, citric acid and starch are kept until they dissolve. They must identify. This mixture is then mixed with sugar water. It is mixed on low heat until it boils. The boiling and consistency of the mixture are done by the expert. While the lokum has a fluid consistency, it is poured into starch-drenched containers. Finally, the desired shape can be given. Delight is given by cutting its final shape. To prevent sticking, powdered sugar can be sprinkled in between. After these processes, the delights are now packaged and put on the market.

History of Turkish Delight

Turkish delight, which is generally served alongside Turkish coffee, is one of the most important desserts that represent culture. Its history is based on ancient times. The first Turkish delight appeared in the 15th century. The Turkish delight recipe made at that time is different. It is not known as lokum as its name. Turkish delight became more popular after the 17th century, and in 1777, it was started to be produced in a serial manner by the Ottoman Empire. Later periods began to be recognized in Europe. Lokum started to be delivered to the Balkans for the first time and then to Europe. Today, our site for the sale of Turkish delight, which is spread everywhere, also continues.
Today, Turkish delight recipes continue to be made using various flavors. Having a wide range of products, this dessert has become a taste known by everyone.

What is the Nutritional Value of Turkish Delight?

The nutritional value of Turkish delight varies according to the ingredients found in Turkish delight. Since it is generally made with starch, it contains the most carbohydrates. It is also rich in protein and potassium. Because of its high rate of carbohydrates, consuming too much is harmful. The liver can also cause fat and make it easier to gain weight. Turkish delight should also be consumed in your decision. Using coffee as a sweetener is completely harmless. Turkish delight recipe types made mainly of fruit contain fewer calories.

Benefits of Turkish Delight

Turkish delight is known to be used by those who have a sore throat in ancient times to relieve their throat. Delight has many unknown benefits. It especially helps to dry inflammations. It is beneficial for those with kidney disease. It provides healing of boils and wounds on the skin. It is extremely beneficial when the dose is consumed.

How is Turkish Delight Served?

One of the traditional flavors, lokum, can be said to be a small but very special dessert. Therefore, the presentation style is also extremely important. Care should be taken to ensure that the delight is made with quality and special delight recipes. In this way, you can serve Turkish delights to your guests on important occasions. In order to understand that Turkish delight is produced from quality materials, it is necessary to pay attention to a few important points. While buying Turkish delight, the powdered sugar on it should be dry. At the same time, it is important that the color of the delight is bright and clear. The elasticity of Turkish delight is also very important. Turkish delights, which are easily torn when bitten, are fresh and can be taken.
After getting a quality delight, attention should be paid to the way it is served. In the old years, Turkish delights were put in handkerchiefs and served. This is one of the traditions that are generally on holidays, and it is offered to children. At the same time, it can be served in special Turkish delight containers next to tea and coffee.
Turkish delight recipe types can also be tried at home, but you may not find the flavor made by the masters. You can order the best quality and delicious Turkish delights from the Gourmeturca website and review the prices. Turkish delight prices are economical and are sold safely to countries in Europe. You can find quality Turkish delights suitable for every budget by entering our site. It is sent to the desired address by express cargo.

Nutrition Facts

Amount Per Serving

% Daily Value*

Saturated Fat

Total Carbohydrates 71.4

grams

Dietary Fiber

Percent Daily Values are based on a 2000 calorie diet.