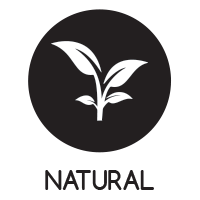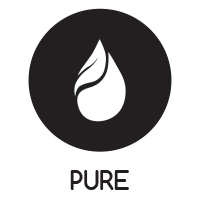 Features

Nutrition Facts

Comments (29)
What is Roasted Almond?

It is from Rosaceae family produced in Turkey and it is used as garnish, consumed in a meal or snack. Its origin is the fertile, warm climate of the Mediterranean region. Growing in fertile almond tree, this rare fruit is one of the indispensable foods of many cuisine, sweet and salty foods in the world. Although it is the main ingredient of the famous desserts of Turkish Cuisine, it is very popular as a snack especially with some tea. Sweet almonds have great commercial value as they are used in the food industry for making chocolate, sugar and pastry.


When was it discovered?



Almond has ancient history. The almond culture began in Anatolia over 4000 years ago. It was discovered in the wild and semi-wild almond trees at the land in the Mediterranean region in Turkey.


Where is the birthplace?



The main center of Roasted Almond is all soils in Turkey's Mediterranean region. As far as the season permits, it is cultivated in Datça peninsula in the Aegean, Marmara, Central Anatolia Regions and a little bit in Siirt.


How is the taste and what are the benefits?

Roasted Almond has quite nice taste for freshly collected in the season. The pearl-shaped Almond, which appears from the inside of its hard shell, is transformed into a flavor ball with the scent of its roasted aroma. Almond and almond membrane are quite rich in fiber. The most important nutrients we need to live a healthy life are together. Healthy food as a source of food.


What determines the quality?



Our country is the center of the almond gene. Almond orchards are installed on land with soil depths up to 2 meters to obtain almonds with high marketability. Watered abundantly. Mature almond's internal weight and amount of oil are at the highest level. It is durable because it is neither thick nor soft shell, which increases the quality of almonds.


Where is it produced?



Has a wide variety because it is produced with seeds. It loves deep, water-repellent land dominated by the Mediterranean climate. It is grown in almond tree in soil which is raised in value with nitrogen or natural fertilization. Production can be done in the closed gardens if the appropriate climate and soil conditions are provided. Harvest time begins after the trees are expected to bloom profusely. When it matures and hardens its outer shell, it is collected by hand or stick. Care is taken to avoid damaging the flower. It is prepared to be offered to the market by the masters in the factories and food enterprises which have completely healthy conditions.

How is it produced?



Almonds are freshly harvested from the branch, and the most delicious are extracted. The outer shell is peeled by veteran masters. To preserve its nutritional value and taste, it is salted with brine, roasted in the oven with exquisite scents to make it more delicious and crispy textured. 100% natural. No chemical treatment. It comes from almond bough to your table.

How is the production stage?



In modern facilities, technological equipment, the stages of the production process are carefully completed according to Turkish Food Safety procedures. Work in accordance with international standards. The stages of production which are genetically preserved and carried out by traditional agricultural methods are regularly audited by audit firms. Automatic selection machines remove foreign matter and decay in the product with sensitivity. It is salted with modern processing technology and roasted in stone ovens.


What is the shelf life and storage conditions?



Shelf life is 3 months. Store in a cool, dry place.

Nutrition Facts

Amount Per Serving

% Daily Value*

Saturated Fat

Polyunsaturated Fat 13.1

grams

Monounsaturated Fat 33.1

grams

Potassium 707.5

milligrams

Total Carbohydrates 20.8

grams

Dietary Fiber

Percent Daily Values are based on a 2000 calorie diet.